Credit Scoring
Part I: Good Credit Translates into Lower Rates for the Consumer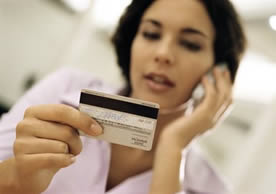 In the 1960s, Fair Isaac Corporation started working on a system lenders could use to evaluate the likelihood of receiving repayment on loans. Prior to that, it was really a matter of trusting an individual to be a "man of his word," so to speak. Fair Isaac sought to take human error out of the equation with a reliable system that could determine whether or not consumers were truly worthy of credit, and thus FICO was born. This evolved to become the standard for lenders by the 1980s.

Credit scoring has an enormous impact on a borrower's ability to purchase a home. It can mean the difference between getting a good interest rate and the home of their dreams, or whether they even qualify at all. For this reason, it is important for borrowers to understand the credit scoring process, and to know what their credit score is when they look to obtain mortgage financing.

What the credit scoring model seeks to quantify is how likely the consumer is to pay off their debt without being more than 90 days late on a payment at any time in the future. Credit scores can range between a low score of 350 and a high of 850. The higher the client's score is, the less likely they are to default on their loan. Only a rare one out of approximately 1300 people in the United States have a credit score above 800. These are the slam-dunk clients that walk away with the best interest rates. On the other hand, one out of eight prospective home buyers are faced with the possibility that they may not qualify for the loan they want because they have a score between 500 and 600.
Stay tuned for Credit Scoring, Part II: The Five Factors of Credit Scoring

For help or questions contact:
Joe Gonzalez
Senior Loan Consultant -  NMLS #126036
GMH Mortgage Services, LLC
625 W. Ridge Pike, Building C, Suite 100 | Conshohocken, PA  19428 | Direct: 610-355-8039 |  Cell: 610-739-6563