The Optimized Website, Part I
Can Anyone Find You on the Web?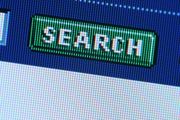 Many self-employed individuals make a huge fuss over creating a fantastic website, even spending thousands of dollars to get just the right look. Sometimes they'll even pay extra to submit their site to search engines. But this doesn't guarantee anyone will ever see the site!

Search Engine Optimization (SEO) is crucial to the success of any website. If a site is not optimized for the search engines, it doesn't matter how flashy or professional it looks. The website simply won't bring in any business if people can't find it.

For example, a bankruptcy lawyer in Atlanta, GA, would at the very least want his site optimized for the keywords and phrases "bankruptcy lawyer," "how to file bankruptcy," "Atlanta," "Georgia," and "GA." No matter what your profession is, you should be able to think of several keyword phrases that people might type in when they're looking for a service like yours. This should, by all means, include the geographic area you serve.

Whether you created your own website, had a friend do it, or paid for professional services, you must make certain that it has been optimized for the keyword phrases you're looking for. Optimization experts can charge into the tens of thousands of dollars for their work in getting your site to the top of the listings, but there are some things that you can implement without even knowing HTML.

First and foremost, get as many other web site owners to link to your site as you possibly can! You probably know half a dozen people who have websites. Simply ask them for a link! When you're starting out, every link helps, even if the website is outside of your profession or industry. If you have it in your power to modify your own site, offer to link to their site from yours in return.

Ask them to use the same keywords you're targeting in the text of the link. Instead of listing your link as www.johndoebankruptcylaw.com, request that the text say "Atlanta bankruptcy lawyer." This tells the search engines that the link points a site that has something to do with those keywords, and helps to push your listing toward the top of search engine query results
Stay tuned for The Optimized Website, Part II: Making the Search Engines Love You

I'd love to talk with you about other strategies I have used to take my business to the next level! You can also visit me on the web at www.buyallentownhomes.com !!
For help or questions contact:
Joe Gonzalez
Senior Loan Consultant -  NMLS #126036
GMH Mortgage Services, LLC
625 W. Ridge Pike, Building C, Suite 100 | Conshohocken, PA  19428 | Direct: 610-355-8039 |  Cell: 610-739-6563