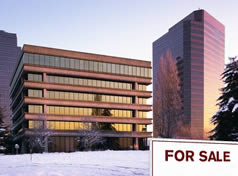 Books like Gary Eldred's Investing in Real Estate* have helped millions of Americans begin the journey to wealth through real estate ownership. Contrary to what other dreamy, no-money-down literature might suggest, it does take money to make money. And if you're not in a position to become a real estate investor yourself, or you're just not interested in the headache, you can still do quite well by being the investor's sidekick.

When you meet someone interested in investment properties, make it your goal to be their agent for life. Unlike most homebuyers, investors - even the new ones just starting out - will be making multiple purchases in a few short years. Here are some ways to make them fall in love with you, so they take you along as they move up the ladder.

Know what the investor wants better than he or she does.
The novice investor might not see the pitfalls that you spot, and if you help them into a purchase that slows or ends their investing career, you've just slaughtered your goose that lays the golden eggs. For example, if they're looking to fix and flip a property, know the high-end market value in the area so you can tell them the current cap they would get when trying to sell the home even when renovated. $50,000 worth of improvements to a $200,000 home is a huge mistake in a neighborhood where the most expensive home is selling for $210,000.

Watch for sales and closeouts on home improvement products.
You can save your investor a ton of money in renovation costs if you find a paint store having a liquidation sale, or an extra scrap of new carpet going for dirt cheap, or even a neighbor selling great used furniture in a yard sale. Just notifying them of a sale shows them that you're interested in their success as a real estate investor, whether or not they can use the products at the time.

Get ready for commercial real estate.
Most real estate investors start with residential properties, but realize there's more money to be made (with much less managerial headache) in commercial properties. Don't get left behind! Study market trends in your area, and take the initiative to educate yourself as to the deals that are happening. Just 10 minutes of research a day - whether it be phone calls to properties for lease, asking businesses what they pay in rent, or finding an owner willing to share their thoughts - can put you in a fantastic position to assist the investor.
Stay tuned for more Business Boosters coming your way!
*© 2001, Investing in Real Estate by Gary Eldred, PhD, published by John Wiley & Sons. Available on Amazon.com.
For help or questions contact:
Joe Gonzalez
Senior Loan Consultant -  NMLS #126036
GMH Mortgage Services, LLC
625 W. Ridge Pike, Building C, Suite 100 | Conshohocken, PA  19428 | Direct: 610-355-8039 |  Cell: 610-739-6563