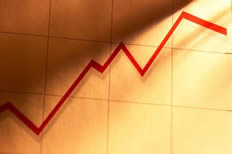 Since the early 1990s, Mike Ferry has conducted over 5,400 seminars and presentations on the subject of what it takes to succeed in real estate.* In a recent interview with LoanToolbox CEO Tim Braheem, Ferry focused on the need for real estate professionals to go back to the basics of setting goals and tracking their results.

Goal setting means going beyond what it takes to merely get by, Ferry claimed. The real estate professional must first determine what it takes to break even and have a concrete idea of where they would like to be financially to have a more comfortable lifestyle.

For example, if a real estate agent has a monthly cost of living of $5,000 and their spouse brings in $2,000 a month consistently, a minimum of $3,000 is needed to eke out a living. If the average commission is $5,000, then clearly if the agent sells ½ home per month he or she is still on bare bones survival. Ferry encourages real estate professionals to create a wish list of things they would like to do or have to quantify the dollar income needed to fulfill their dreams. From there, it is essential to share those goals with friends or family as a confirmation to this ambition and to establish a barometer of real life accountability.

According to Ferry, a combination of disciplines and activities must prevail to achieve these goals, and the tracking of results is essential on every level.

"Closing a sale indicates the agent has done a good job prospecting, pre-qualifying and presenting, has handled objectives well and has a strong network of professionals in place to manage the transaction," Ferry stated. The agent should track their batting average on all levels and seek to do a better job in areas needing improvement.

Ferry asserts that the real estate professional has three options to prospecting new business: Wait, buy or earn. If the agent sits an open house, they are waiting for prospects to come to them. Another option is to buy lead lists. In both cases, the agent will need to account for time spent on pursuing unqualified leads. The goal is to earn business and work with higher quality leads, thus improving the numbers overall.

If you want to close 30 transactions per year, break it down to the smallest increment. You may determine you need to pre-qualify 200 people to close 30 transactions. If you need to make 800 calls to pre-qualify 200 people and you work 200 days per year, then you need to make a minimum of four calls each day. By chunking the formula down to its most minute form, achieving the end result is relatively attainable.
Coming next: Knowledge Improves Productivity
For help or questions contact:
Joe Gonzalez
Senior Loan Consultant -  NMLS #126036
GMH Mortgage Services, LLC
625 W. Ridge Pike, Building C, Suite 100 | Conshohocken, PA  19428 | Direct: 610-355-8039 |  Cell: 610-739-6563