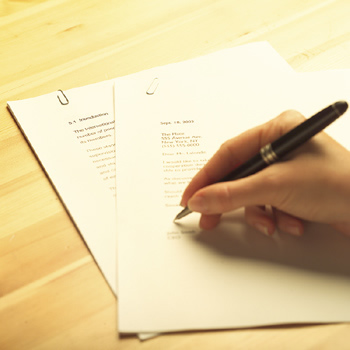 Title is the legal documentation that bestows ownership of real property. This is to be indicated in Part II of the 1003 Uniform Residential Loan Application as "manner in which title will be held."

The decision of how the title will be held should not be put off until the last minute since it has a great impact on future tax planning, the financial future of the borrower(s) and their respective heirs, and the choice of the lender.

It is most important for the mortgage consultant to work hand-in-hand with the borrower's financial planner or tax consultant to assist their mutual client in order to make decisions that work best for their particular scenario.

For example, most married couples would consider holding title with Joint Tenancy. But if one spouse has a good credit history while the other has damaged credit that may prevent funding of the loan, it would be advantageous to place title in the name of the spouse with the good credit rating.

Common ways to hold title are broken down into options that fall under the categories of sole ownership or co-ownership. Many states permit the holding of title in a living trust, but some lenders do not accept those terms. There are ways around this, but this is where the financial planner and the mortgage planner can make a tremendous difference by working together.
Mortgage Interest Rates*
Rates as of 05/01/2008:
Conforming
APR
Payment per
$1,000
Jumbo
APR
Payment per
$1,000
30 Year FHA
6.25%
6.375%
$6.16
%
0.000%
$0.00
15 Year FHA
6.5%
6.710%
$8.71
%
0.000%
$0.00
30 Year Fixed
6.5%
6.625%
$6.32
%
0.000%
$0.00
20 Year Fixed
6.5%
6.625%
$7.46
%
0.000%
$0.00
15 Year Fixed
6.125%
6.207%
$8.51
%
0.000%
$0.00
*Rates are subject to change due to market fluctuations and borrower's eligibility.
For help or questions contact:
Joe Gonzalez
Senior Loan Consultant -  NMLS #126036
GMH Mortgage Services, LLC
625 W. Ridge Pike, Building C, Suite 100 | Conshohocken, PA  19428 | Direct: 610-355-8039 |  Cell: 610-739-6563