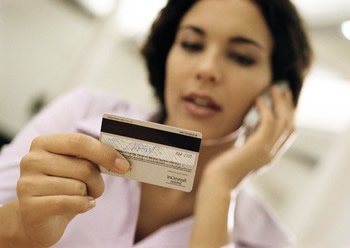 Credit scoring was developed in the 1960s as a means to determine whether or not consumers were likely to repay their loans. The score ranges from 350 to 850 with a higher score being extremely favorable. Essentially, a high credit score translates into lower interest rates for the borrower.

There are five factors that comprise the credit score. Payment history accounts for 35% of the score; outstanding credit balances have a 30% impact; credit history makes up 15%, type of credit factors at 10%; and inquiries influence the score by 10%. This gives the lender a snapshot of an individual's sense of financial responsibility and ability to pay back loans.

There are many quick tricks to improve the credit score, and I can provide borrowers with more information on this subject. If necessary, I guide them to a reliable resource for credit remediation. If a borrower has to pay a higher interest rate to close a loan, the tarnished credit rating will begin to improve once mortgage payments are made on time and in full. If that is the case, my team and I will be on the watch to alert the borrower when an opportunity arises to refinance and get a lower interest rate.
Mortgage Interest Rates*
Rates as of 05/01/2008:
Conforming
APR
Payment per
$1,000
Jumbo
APR
Payment per
$1,000
30 Year FHA
6.25%
6.375%
$6.16
%
0.000%
$0.00
15 Year FHA
6.5%
6.710%
$8.71
%
0.000%
$0.00
30 Year Fixed
6.5%
6.625%
$6.32
%
0.000%
$0.00
20 Year Fixed
6.5%
6.625%
$7.46
%
0.000%
$0.00
15 Year Fixed
6.125%
6.207%
$8.51
%
0.000%
$0.00
*Rates are subject to change due to market fluctuations and borrower's eligibility.
For help or questions contact:
Joe Gonzalez
Senior Loan Consultant -  NMLS #126036
GMH Mortgage Services, LLC
625 W. Ridge Pike, Building C, Suite 100 | Conshohocken, PA  19428 | Direct: 610-355-8039 |  Cell: 610-739-6563