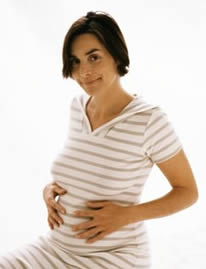 It is important for you to gather information on your clients, but it is equally important that your clients know who you are as a person. They need to know that you are a tangible entity whom they can trust. To do this you must be more than just a person who provides a service; you must become someone who shares common values. This is what the concept of exposure marketing is all about.

To highlight this point, Tim Braheem a top loan originator shares a personal experience:

"I put out a quarterly newsletter that I write myself. This includes a section called Did You Know? which often asks questions pertaining to current market trends and how rates are affected by them.

Some topics have been addressed in questions such as, 'Did you know that the conforming loan limit has been increased?' or 'Did you know that my firm does construction loans?

It so happened that on one occasion I was struggling to find something of relevance to fill this section of my newsletter. My personal assistant asked why I had such a puzzled look on my face, and I informed her that I could not, for the life of me, come up with a topic for our column, Did You Know?

She had the answer to my dilemma and suggested the headline should read, 'Did you know that John and Jane are going to have a little boy?'

"My wife and I just got the result of our first ultrasound that day. At the time, she was five months pregnant. I smiled and said, You know, that's a good idea. I'll go with it since it sounds a bit different from what we usually do.

"Over the next 45 days I received 37 phone calls from past clients congratulating me on the news. This made me realize the importance of making sure my clients know a little more about me on an on-going basis."

This example clearly illustrates that it pays to let your personality shine through. I always seek to connect with my clients on a personal level. I want them to remember me as their friend first; the fact that I am a Loan Executive is an added bonus when they are looking to do business with somebody they trust!
Call me when you're ready to work with someone who will make you look like a star in your clients' eyes!
For help or questions contact:
Joe Gonzalez
Senior Loan Consultant -  NMLS #126036
GMH Mortgage Services, LLC
625 W. Ridge Pike, Building C, Suite 100 | Conshohocken, PA  19428 | Direct: 610-355-8039 |  Cell: 610-739-6563