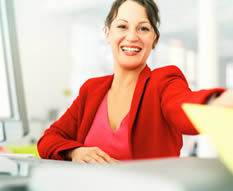 In The Art of Happiness*, the Dalai Lama shares this powerful insight into life:

"I believe that the very purpose of our life is to seek happiness. That is clear. [Regardless of religion], we are all seeking something better in life. So I think the very motion of our life is toward happiness."

But how are we to achieve this happiness that we all seek? What common factor can we rely upon, regardless of our health, wealth, appearance, family, etc? The Dalai Lama goes on to discuss how the mind can be trained for happiness, despite a lack of material wealth and success. It's that whole idea of "wanting what you have versus having what you want."

Stephen Covey refers to this as "responsibility," or the ability to choose your response. Tony Robbins calls it "reframing your perspective". James Allen simply calls it "self-control." Whatever name it goes by, the principle is the same: We all have the power to think positive thoughts, and to react positively to every "negative" thing that happens in our lives.

Why, then, is it so hard to do?

Because like anything of any worth, it takes effort. It takes practice. It takes time. And like most skills, the sooner you begin, the sooner it gets easy. But no matter how old we are, we can all start practicing positive thinking today, and begin being happier immediately.

It's very easy to get out of practice, however, so it's best to surround yourself with triggers for happiness. Music is one of the best triggers. Just think how happy we get when we hear Little Orphan Annie singing, "The Sun Will Come Out Tomorrow," or Bobby McFerrin crooning, "Don't Worry, Be Happy." We can also remind ourselves with little incantations such as "look on the bright side" when things aren't going as planned.

I hope this tip brightens up your day!
Stay tuned for more Business Boosters coming your way!
*The Art of Happiness, by Howard C. Cutler, MD, ©1998, Simon & Schuster, Inc.
For help or questions contact:
Joe Gonzalez
Senior Loan Consultant -  NMLS #126036
GMH Mortgage Services, LLC
625 W. Ridge Pike, Building C, Suite 100 | Conshohocken, PA  19428 | Direct: 610-355-8039 |  Cell: 610-739-6563